Hide
Support the Arkansas Times while supporting the Oxford American or the Arkansas Symphony Orchestra!
For a limited time, when you purchase an annual Digital Subscription to the Arkansas Times, you'll have your choice of a one-year subscription to the Oxford American magazine or a six-month concert membership to the Arkansas Symphony Orchestra.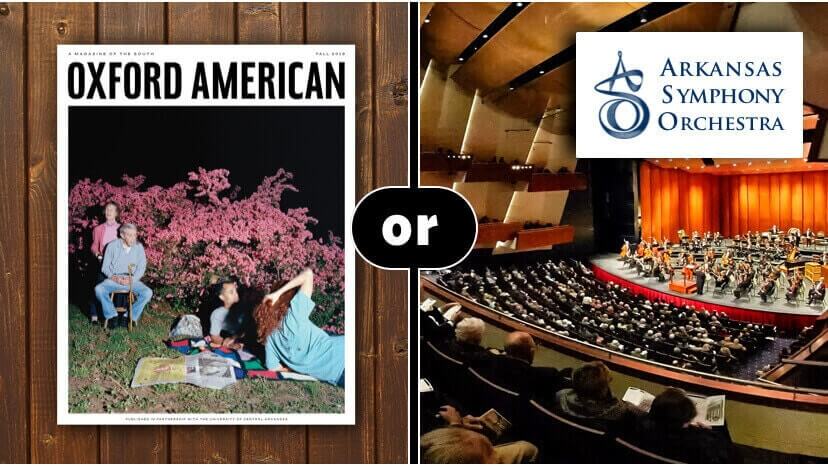 Already subscribed?
Take advantage of the deal now and the extra time will be tacked onto your existing subscription.
A guide to touring the Ouachita Mountains in Oklahoma and Arkansas along the Talimena Scenic Byway.
An extensive guide to eating, drinking, dancing, karaoke-ing, strolling and Carnivaling in the Crescent City.
With your help, we will get through this
Our small newsroom has been working tirelessly to report on the latest coronavirus developments along with all the other news that matters. Please support us with a cash gift.
The coolest little town in Arkansas.
This year's issue of Road Trip creates travel itineraries, from 48 hours to 30 minutes, to Arkansas destinations. We do this so you don't have to. We're a full-service publication.
Get away without going far.
From lavish to laid-back.
The tourist trap lives in Hot Springs.